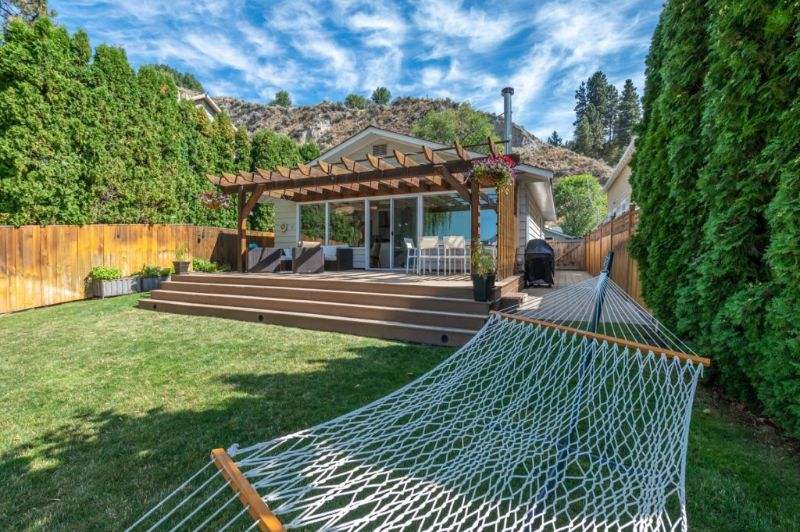 When it comes to selling your home, you want to attract as many potential buyers as possible. One of the first things that people are going to notice about your home when looking at listing photos is curb appeal. Regardless of the size or style of your home, you can create curb appeal that will make your house look great and will wow potential buyers. Improving your home's curb appeal doesn't mean you have to spend lots of money or make drastic changes, there are lots of simple, inexpensive ways to help spruce up the front of your home to really make it stand out.
We've highlighted some of the different things you can do to helpimprove the curb appeal of your home when selling to have it make a great first impression!
Keep It Clean & Tidy
One of the easiest projects to tackle when it comes toimproving your home's curb appeal is simply keeping it clean! Once your home has been listed for sale, you might have prospective buyers drive by to see if they like the house and the neighbourhood. Using a pressure washer to wash your house's siding, windows and gutters is a simple way to freshen up your home and really make it stand out. As well, tidying your yard and removing clutter and debris will go a long way when showing to potential buyers.
Add Some Flowers
If you are selling your home during the warmer months, adding some flowers is a great way to brighten up the space and add a pop of colour. Cheery flowers will put a smile on potential buyers' faces and will help to brighten up your doorstep. Rather than just choosing one type of flower and planting it all over, try planting some pots with varying heights and types of flowers and other plants. This will help make your flowerpots seem fuller and will give them a cohesive look.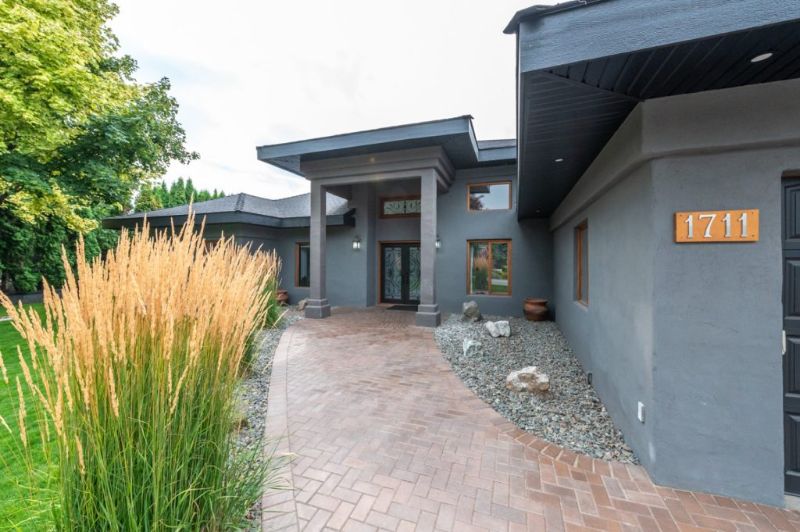 Paint Your Front Door
Adding a pop of colour to the front of your house by painting your front door is one of the best ways to enhance your home's curb appeal. Choosing a colour that will complement and coordinate the existing brick or siding can help bring some life to your front door and really make your home stand out to potential buyers. You can stay neutral by choosing to paint your door black or grey, or you can get creative and choose something a bit bolder like blue or red!
Replace The House Numbers
House numbers are a small detail that is often easily overlooked, but they can make a huge impact! When selling a home, one of the easiest curb appeal improvements you can make is simply replacing your house numbers. This will not only make the house easy to identify for potential buyers who might be driving by or coming for a showing, but it can also help refresh your home's front entrance, making it more inviting and welcoming.
Light It Up
The exterior lights on your home might be easily overlooked during the summer months when there is lots of light into the evening when potential buyers might be viewing your home, but they are essential in the winter months. Ensuring that your exterior lights are clean and properly illuminate your front door will help create a more welcoming entrance for buyers coming to look at your home. Keeping the front of your home light and bright will also help eliminate any tripping hazards from poorly lit walkways.
Increasing the curb appeal of your home is a great way to not only appeal to prospective buyers but can also be a great way to easily and inexpensively increase your home's value. The improvements you make will help your home make the best impression on as many potential buyers as possible.