Main Content
Slideshow
Okanagan's Premier Brokerage
OVER $3 BILLION SOLD!
Why Work With Us
0+ Years
Of sales & marketing
experience
Proudly Serving The Okanagan
Proudly Serving The
Okanagan
About Luxury Real Estate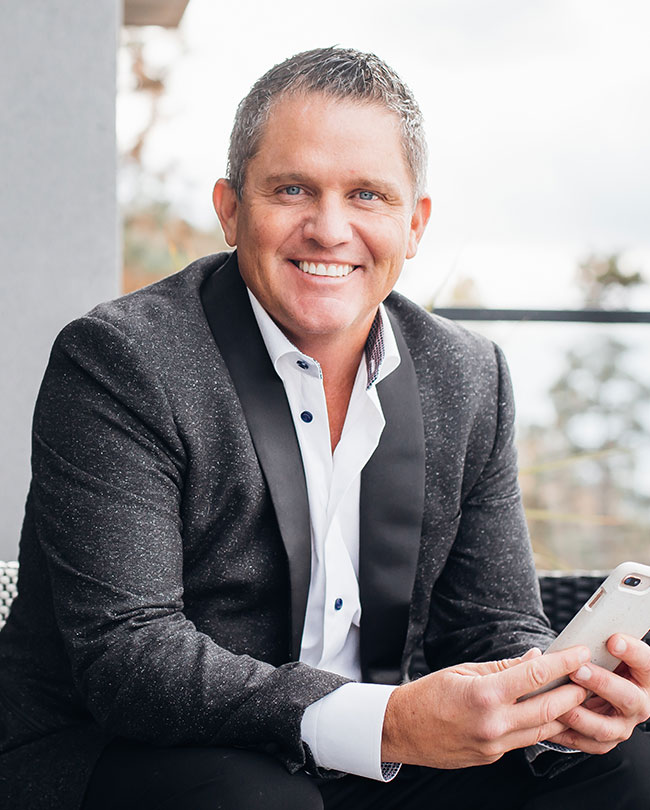 About Luxury
Real Estate
Kirk Chamberlain, owner at Chamberlain Property Group, offers a wealth of expertise with over 25 years of sales and marketing experience.
Born and raised in Kelowna, BC, and a native to the Okanagan Valley, Kirk has a profound familiarity of the area allowing him to accurately assess property value and anticipate fluctuating market trends. This knowledge-base matched with exceptional negotiating skills and a specialization in luxury home sales are what distinguish and define Kirk from others in the industry.
"We do real estate across the spectrum, with a specialty in luxury real estate. Our formula of creating a team of highly experienced agents and administrators ensure our clients have hassle-free transactions."
While many real estate brokerages measure their success in terms of the number of properties they sell each year, Chamberlain Property Group truly values being the best problem-solvers in the industry, ensuring that their agents overcome the complexities of a home purchase so their clients won't have to. To assist a greater number of Okanagan home buyers, Chamberlain Property Group opened their new office location in West Kelowna this spring, following the successful operation of their Penticton office serving the South Okanagan.