Over the course of the past year and a half, many people have taken the plunge and entered the housing market, utilizing low mortgage rates provided by the Bank of Canada. However, low levels of supply have proved to be a challenge, sending the prices of real estate across the country skyrocketing. It's no different in the Okanagan, especially in cities like Kelowna. There are many people looking to enter the market who have unfortunately been outpriced due to demand, which has sent housing prices skyrocketing.
With such high demand and low inventory, many people are questioning if Kelowna house prices are falling. Below, we detail more about the status of the Kelowna real estate marketand Kelowna housing prices.
What Do Current Housing Prices Look Like?
There is no question that the real estate market boomed throughout 2020 and into 2021, with high demand and low supply seen across Canada. Housing prices skyrocketed as a result, leaving many people questioning whether or not they were going to be able to afford to purchase a home. Single-family homes in suburban areas and smaller cities continue to be the primary driver of Canada's housing price growth.
From July to September this year, the median price of a single-family home in Kelowna was $1,025,000. This is a 22.3% increase from the same period in 2020, when the median price of a single-family home was recorded at $838,000. The price of condos has also increased 24% year-over-year.
This drastic increase in home prices is not isolated to just Kelowna, it's a trend that has been seen across the country.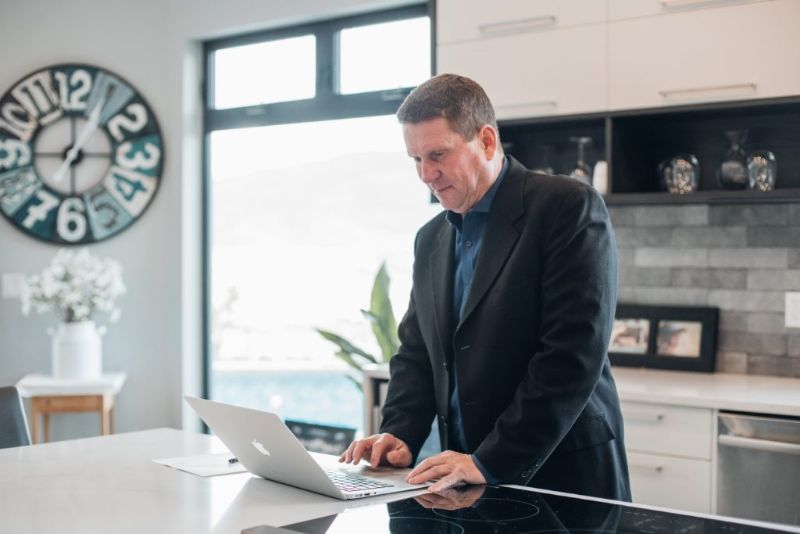 Are Kelowna House Prices Falling?
A news article released by Castanet at the beginning of October recorded that for the first time in 13 months, the benchmark price for a single-family home had dropped. Statistics released by the Association of Interior Realtors (AIR) stated that the price had dropped 4% from $961,800 in August to $923,500 in September.
AIR president, Kim Heizmann, said that the Okanagan's real estate market is beginning to show signs of normalcy. While there is still high demand, it's within a healthy range. The low levels of supply are creating an imbalance that makes demand seem overwhelming. Typically, an influx of listings will come in during the fall when children go back to school and families are looking to move before Christmas. These types of listings are beginning to show up, which shows that the real estate market is showing some signs of pre-pandemic normalcy.
While yes, there have been some signs that housing prices in Kelowna are beginning to fall, it is important to remember that the real estate market is constantly changing. If you are looking for the most current, up-to-date information about the real estate market in Kelowna, the best thing to do is to reach out to your local real estate agent.