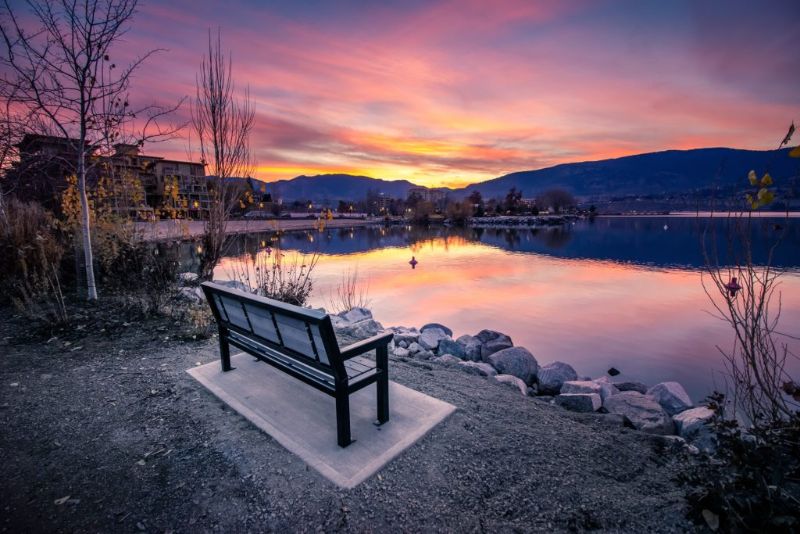 The Okanagan in general is a wonderful place to live, but if you're looking for one of the not-so-obvious gems to live at, Penticton is an excellent choice. Aside from being perfectly situated next to Okanagan Lake, the city offers both active and quiet lifestyle options for those looking to get outdoors or ease into retirement respectively. But where do you live in Penticton? What makes it an attractive place to live? We dive into those questions below.
Where Should You Live in Penticton?
There are 7 main regions in Penticton to choose from they are:
Columbia/Duncan
Wiltse/Valleyview
Uplands/Redlands
Main Street North
Main Street South
West Bench
Carmi
For the best proximity to Okanagan Lake, both Main Street North and Uplands/Redlands are your best bet. Living in either area will give you access to all the best water activities during the spring and summer months. Plus, you'll be within walking distance of Penticton's staple dining, festivals, and downtown core. With a mixture of new and older homes, there are plenty of options to choose from to suit your lifestyle.
Some of the best views to wake up to every morning are on the West Bench. This area overlooks Okanagan Lake, the Naramata Bench, and even Penticton itself in some cases. Both modern subdivisions and rural farm properties make up this region. For those who don't want to be too close to the hustle and bustle, this region is perfect.
Main Street South and Wiltse/Valleyview are some of the better areas for people looking for a quieter lifestyle. Main Street South, in particular, is also chock-full of shopping options that are a short walk away from most homes. Wiltse/Valleyview offers a unique set of amenities with close proximity to numerous wineries and dining options in addition to being one of the most sought-after neighbourhoods. Both regions border the edge of Skaha Lake and have many beaches and green spaces to relax at.
Columbia/Duncan and Carmi both sit at the east side of Penticton and are surrounded by the lush beauty of the surrounding nature. Carmi offers a closer proximity alternative to the West Bench without any compromises of the stellar views from high up on the mountainside. Columbia/Duncan isn't an area to overlook either, with newer homes, short distances to schools and the hospital this area is perfect for families.
Why You Should Move to Penticton
Of course, choosing where to live is only part of actually living in a city. Finding plenty of things to do is also important.
Fortunately, there are plenty of options in Penticton.
Naturally, there are plenty of water activities.
Bordering two separate lakes, Penticton has no shortage of things to do out on the water including paddleboarding, boating, kayaking, and more! Skaha Bluffs offers some of the best rock climbing in Canada with over 1,100 different climbs you can take. In the winter, Apex Mountain Resort offers a plethora of runs to choose from and zoom down on that champagne powder the Okanagan is known for.
On the indoor side of things, there is no shortage of award-winning wineries in Penticton to choose from. There is also a strong theatre community in Penticton as well. For even more indoor activities, many other cities are only a short drive away as well.
Overall, Penticton is an active, thriving city with plenty of options to choose from for living and having the lifestyle you're looking for.